Why a LOOP-LOC Safety Cover?
· Protect your family and pets during winter months · It is the ONLY safety cover to be awarded UL Certification year after year · LOOP-LOC is so durable, it's backed by a 15-year pro-rated warranty · No pool cover is as appealing as a LOOP-LOC. · Unique brass anchors recess flush with the patio when the cover is removed · With the three types of LOOP-LOC safety covers, you get to choose what will work best for you · Requires minimum maintenance over the winter and you no longer need water bags!
Super Dense Mesh
This is the official "The ELEPHANT™ Cover". It's made with a denser weave that blocks virtually all sunlight but still lets rain and melting snow easily drain through. Available in your choice of green, black, blue, gray or tan, there's a LOOP-LOC pool cover color to complement just about any décor.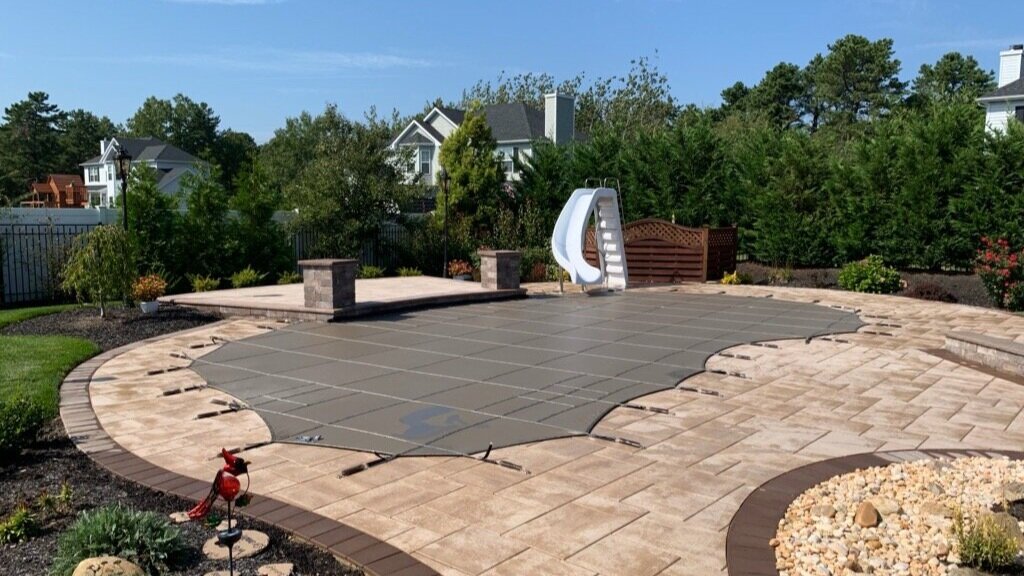 Ultra-Loc III
You no longer have to choose between the light weight of a mesh pool cover and the light-blocking benefits of a solid cover. The revolutionary ULTRA-LOC III gives you the best of both worlds! Blocks 100% of sunlight. It is available with or without mesh drainage panels. Pool Covers without drainage panels blocks 100% of sunlight and is sold with an automatic pump, which must be used at all times to meet ASTM safety cover standards. Available in your choice of green, blue, gray or tan.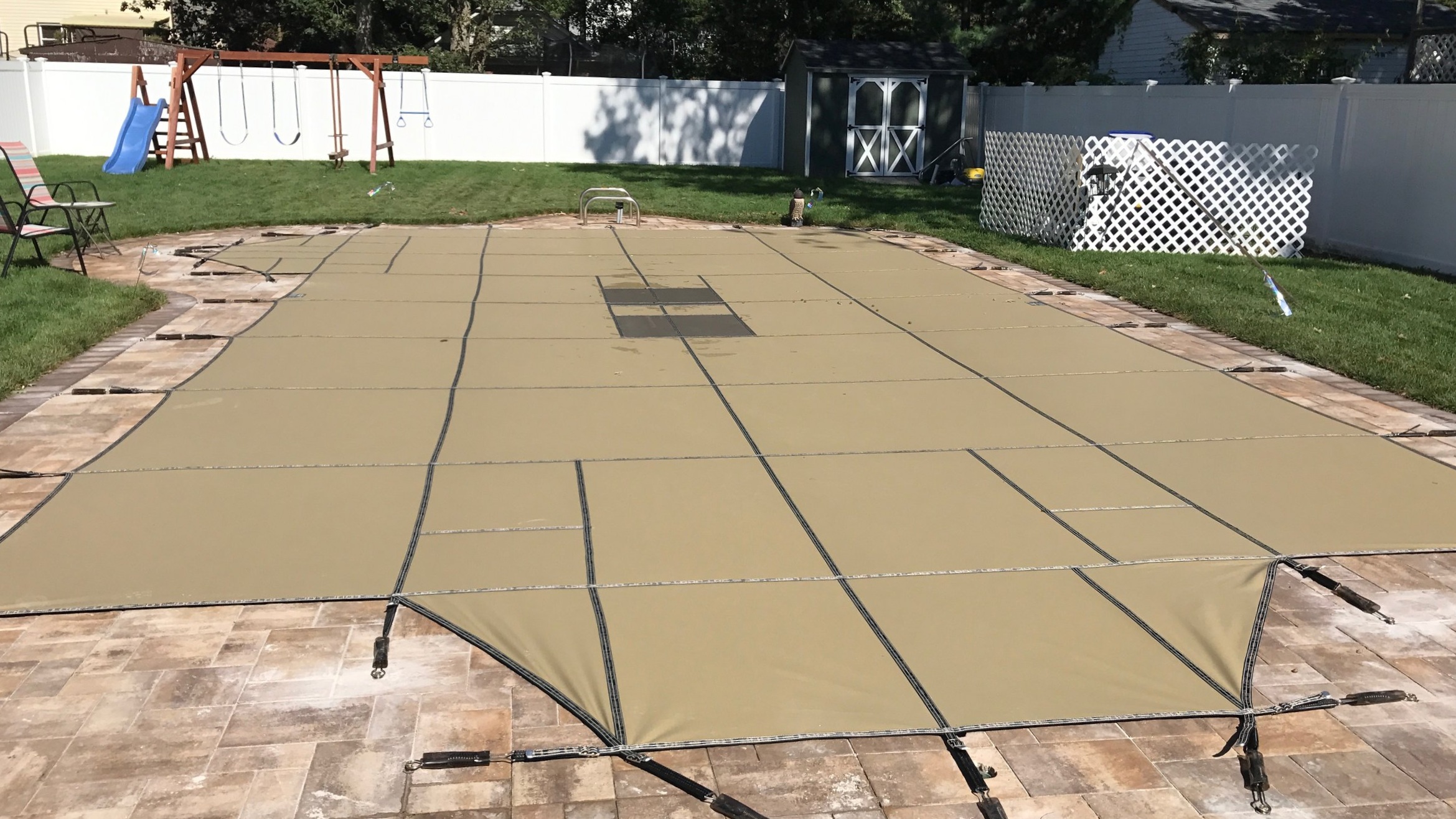 Aqua-Xtreme
LOOP-LOC®'s Aqua-Xtreme Virtually Solid Mesh Safety Cover is everything you could want in a pool cover, and more! Water goes through…Sunlight doesn't! It offers the ultimate in light blocking technology that deters algae growth, ensuring a cleaner pool in spring when your cover comes off. Has a unique, new weave mesh is super-strong and quick-draining. The Aqua-Xtreme cover is 50% lighter than solid safety covers for easy handling. Available in popular green and new Sapphire Navy.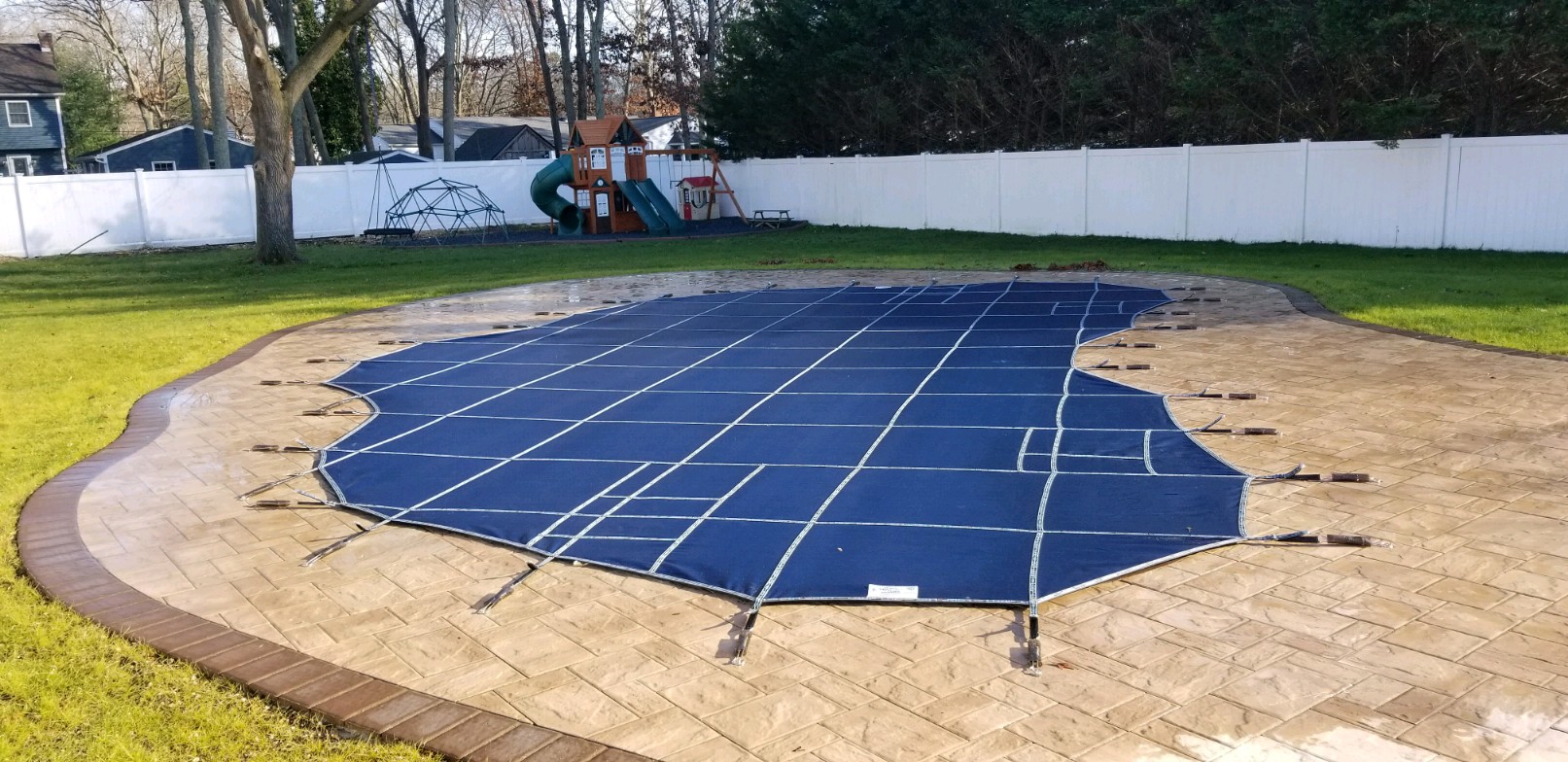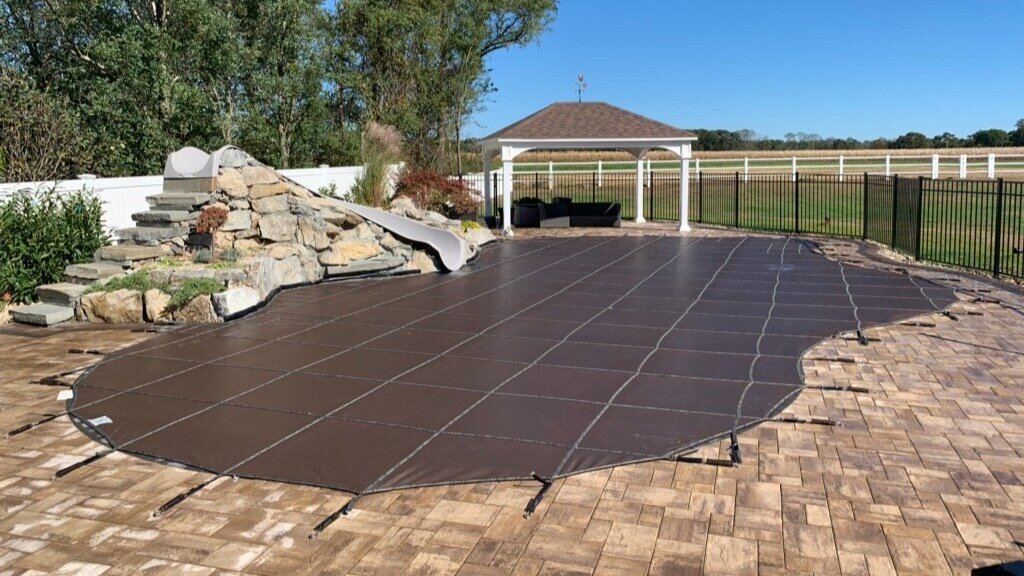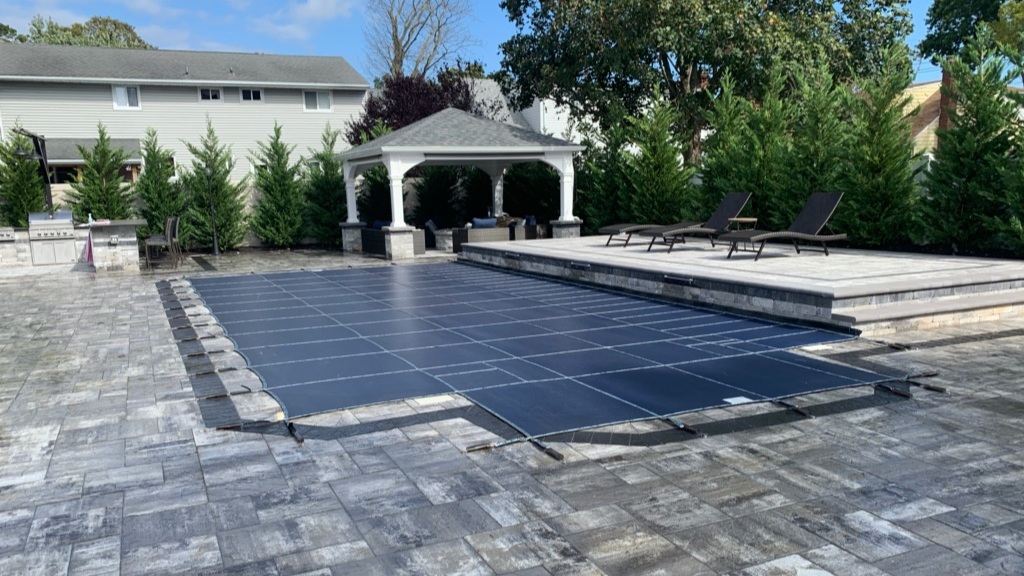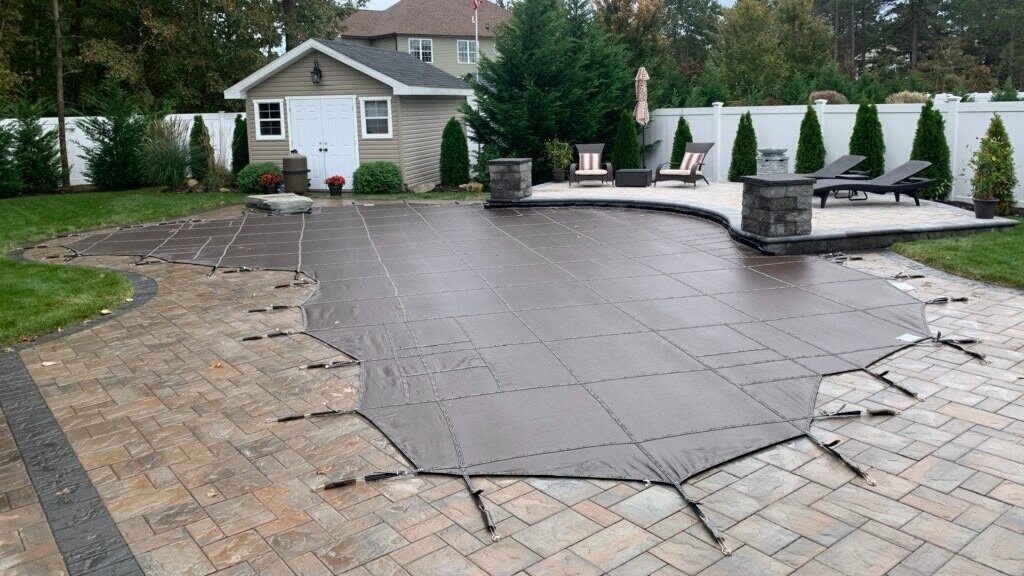 Replacement Loop-Loc Covers
Is it time to finally ditch that worn LOOP-LOC cover? Good news, we can help! Whether we did the original installation or not, Dunrite Pools is willing to help. For more information, call us today at 631-585-1618!